ITALPUNTE S.r.l is located in the north of Turin (Italy) and was established in 1986 by a group of managers having over 30 years' experience in the field of tools for hydraulic hammers.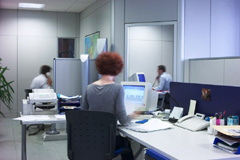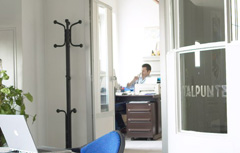 The main facility has been recently renewed; it covers 1.350 sq.m. of which 800 sq.m. are roofed and is composed of the following departments:
- Warehouse for raw materials and finished products - Quality Control
- Shipping - Offices and Sales Support
A separate facility covering 700 sq.m. fully roofed, and re-equipped with new machine tools performs all the machining.Qualified and trained staff manages in-house the Domestic and Export Sales Office, the Technical/Engineering Dept., Purchasing and Logistics Office, Quality Control and Acceptance of Supplies Dept.This operating structure supported by modern processing systems and management, ensures a fast feedback to market demands and a professional assistance in regards to engineering and after-sales requirements.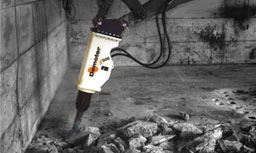 Since 2013, with acquisition of one branch of DEMOTER Company, ITALPUNTE designs, manufactures and sells monobloc-body hammers "S" Series, famous all around the world for highest level of technology, reliability, quality and power.
Thanks to a modern and flexible production system, highly trained staff and a constant supply of the best quality materials, we can produce and deliver any hammer of our Range in a very short time.

Our "monobloc-bodies" range is available up to the model S 550 to fit on excavators up to 12 tons.

The constant design activity plans, in few years, to produce even the S 700 to S 1000 models, to fit on excavators up to16 and 20 tons, all in the "monoblock-bodies" version.

Download the brochures with the technical features that have made our hammers famous and appreciated all over the world